We're removing our after-hours phone service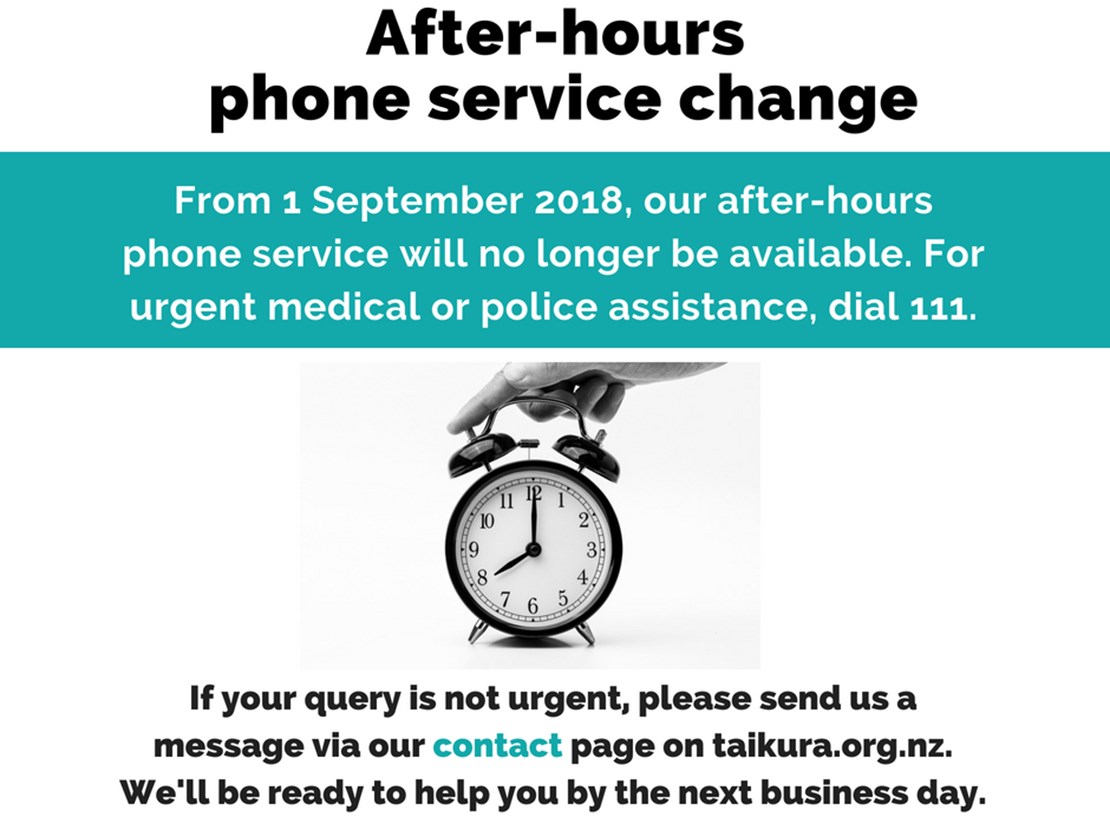 A recent Ministry of Health review on Needs Assessment and Service Coordination (NASC) providers, such as us, showed that our after-hours call assistance are in low use. As a result, the Ministry has removed the requirement for us to provide an after-hours phone service. We anticipate that the change will not impact the people we work with significantly.
You're welcome to leave non-urgent messages via our contact page or our call centre on 0800 TAIKURA, and we'll work on your query the next business day.
August 2018