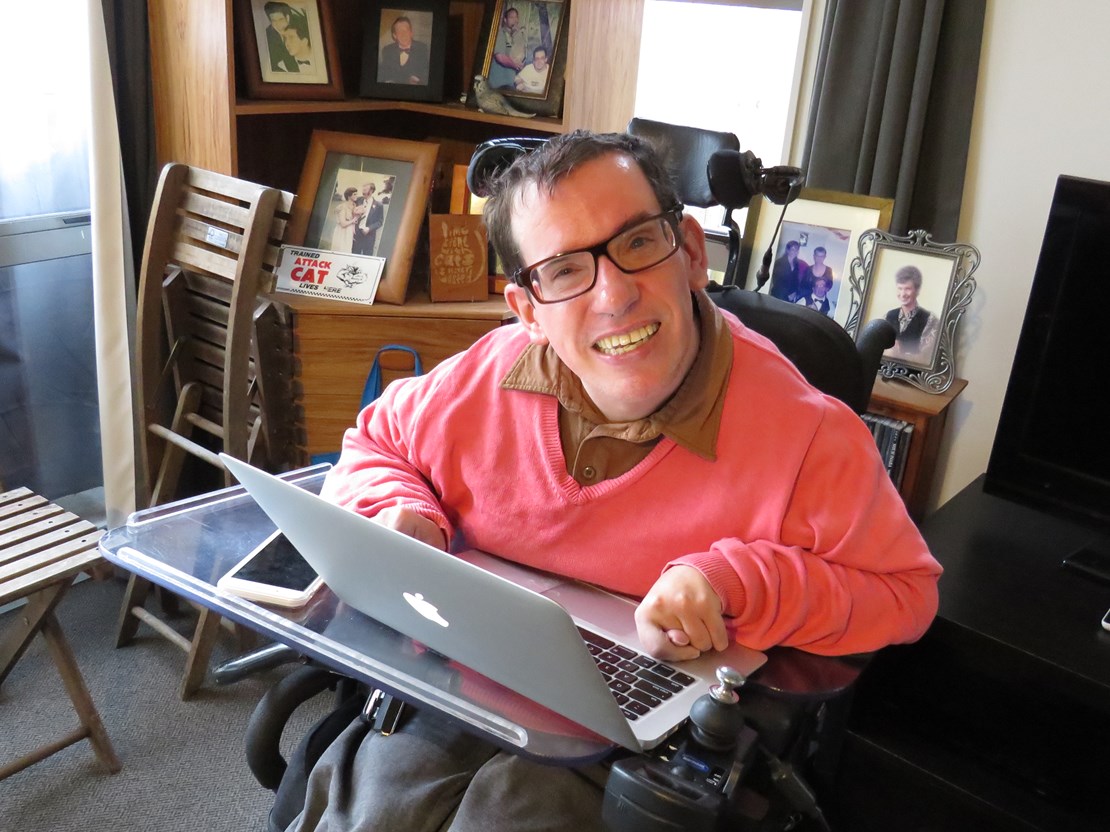 Maxwell once joined the relentless stream of Aucklanders looking for an affordable place to rent. But he wasn't searching for just any home. Maxwell has cerebral palsy so his new place needed to be fully accessible. He had also lived in residential services since he was five-years-old and was craving for greater independence. 
"As I got older, residential services became less appealing for me. It was good in the early years, but I wanted to live my life to the fullest, which residential services couldn't offer me completely," said Maxwell. "I also found the routines at residential constricting."
In 2013, Taikura Trust talked to Maxwell about Choices in Community Living (CICL). It's a programme offered by the Ministry of Health for people with high and complex disabilities who want more choice and control on where they live and how they're supported.
But the road to his personal independence was a long one and not without some challenges. He either found a place that was cold, damp and leaky or a flat that was beyond his means.
Throughout that time, Maxwell felt supported by the friendly and genuine service he received from his service facilitator at Taikura. "My facilitator understood my complex needs and worked alongside me towards my goal."
While he waited to have his own place, Maxwell's life went on. He became the Marketing Coordinator for YES Disability; a personal relationship blossomed; and he adopted a Maine Coon cat from the SPCA.
Then one day, a flat became available. "It just happened. I came to have a look and I was told I had around three weeks to decide and to move in, otherwise someone else might take it. It felt like the right opportunity at the right time. Spectrum Care helped me get all settled."
Maxwell has been relishing his supported independence for a year now, which sometimes means indulging on chocolate biscuits and ginger nuts while Netflix binge watching.
He often stops to look back at his journey. "Never give up on your dreams. Keep fighting for what you want; not what anyone else wants. People - especially family members - may try to talk you out of decisions, but just keep believing in yourself."
July 2018