South Korean welfare and disability officials visit Taikura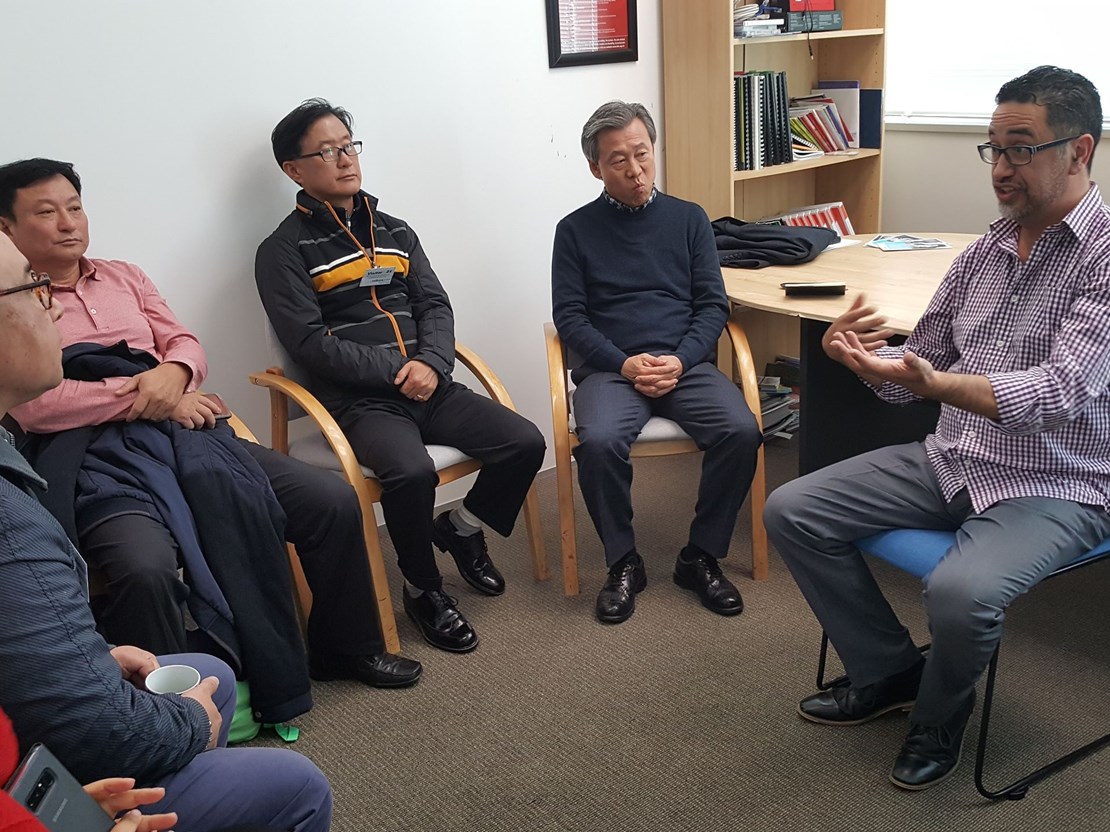 Government officials from Chungnam, South Korea dropped by our Mt Wellington office to learn more about how we support people with disabilities.
The delegation was led by Il Hwan Gi, General Director of Health and Welfare Department at Chungnam province. He was with Byeong Go Ryu, Head of Welfare Division for Disability; Gyu Sang You, Facility Support Team for Disability Manager and their Disability Rehabilitation Team Leader Kim Dong Hoe.
In South Korea, disability services are funded by their Ministry of Health, Welfare and Family Affairs. However, they are delivered by local councils and access to support can vary from province to province.
Marlon our Business Development Team GM and Puapii our Community and Cultural Development Advisor, wowed our international guests with a traditional mihi, a colourful and thorough presentation about the NZ Disability Strategy, system transformation and some interesting stats about our modest Korean client demographic. Susan our Assistant Accountant was on hand to provide superb translation services for both groups.
The two-hour visit concluded with a hongi, gift giving and a donation from the South Korean delegation.
Did you know that:
We have 94 clients/families who are Korean (27 Females and 67 Males) out of 11,000+ clients! 
October 2018