Disability vaccination event in Otara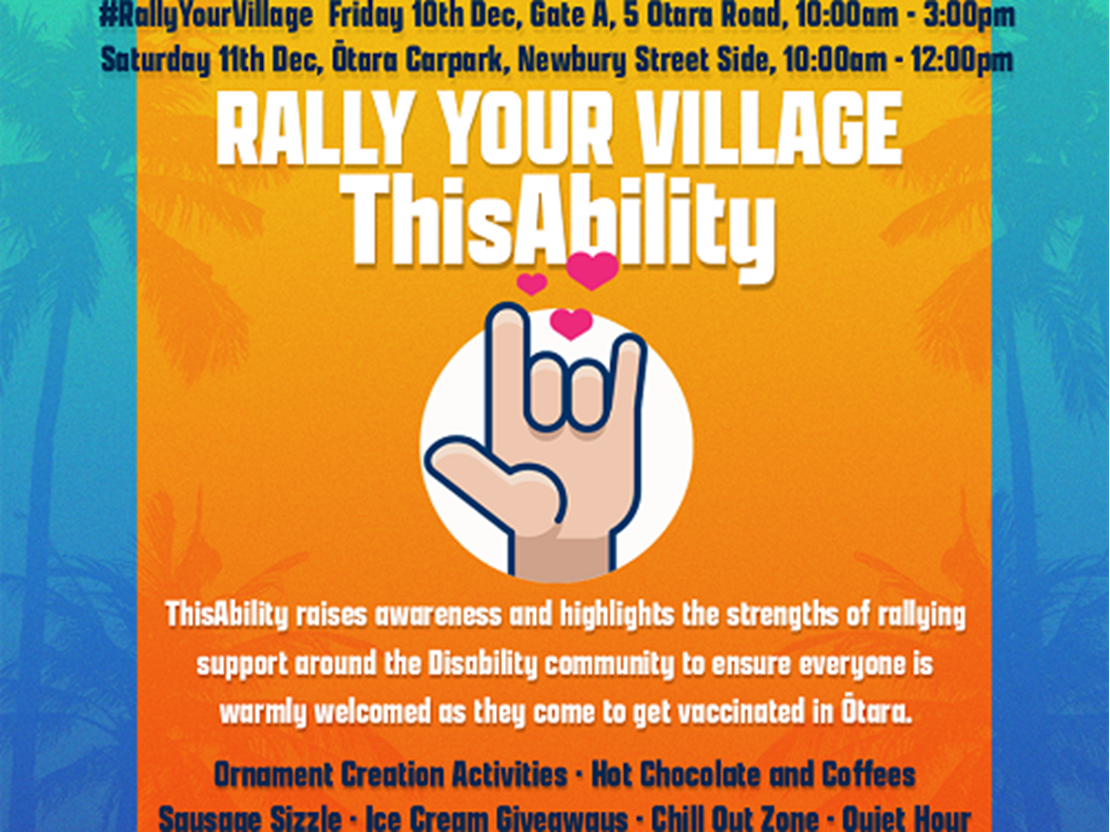 Published 10 December 2021
COVID-19 vaccination sites for disabled people need to be supportive of a wide range of challenges, such as accessibility, fear of needles, behavioral and other sensory challenges. 
We're proud to partner with Southseas, Te Roopu Waiora and Tofa Mamao Collective to create a pop up vaccination site supporting disabled people and their whanau to be vaccinated.
If you need your first or second COVID-19 vaccination come to the vaccination site. For those with sensory issues there is quiet hour from 10am-12pm. Sign language interpreters will be on site and there is also accessible parking. 
The event is Friday 10 and Saturday 11 December 2021 from 10am to 3pm. It is at Gate A, 5 Otara Road. On 10 Friday, you can walk-in and on 11 Saturday there is the option of walk-in and drive-thru options. There will be fun activities and giveaways. 
If you have any questions, contact village@southseas.org.nz
Need transport? You can now book a free taxi by ringing 0800 28 2926 (press 2).
For more information click to view the video
ENDS