Debbie and Georgia's story: Flexible supports make a big difference in our lives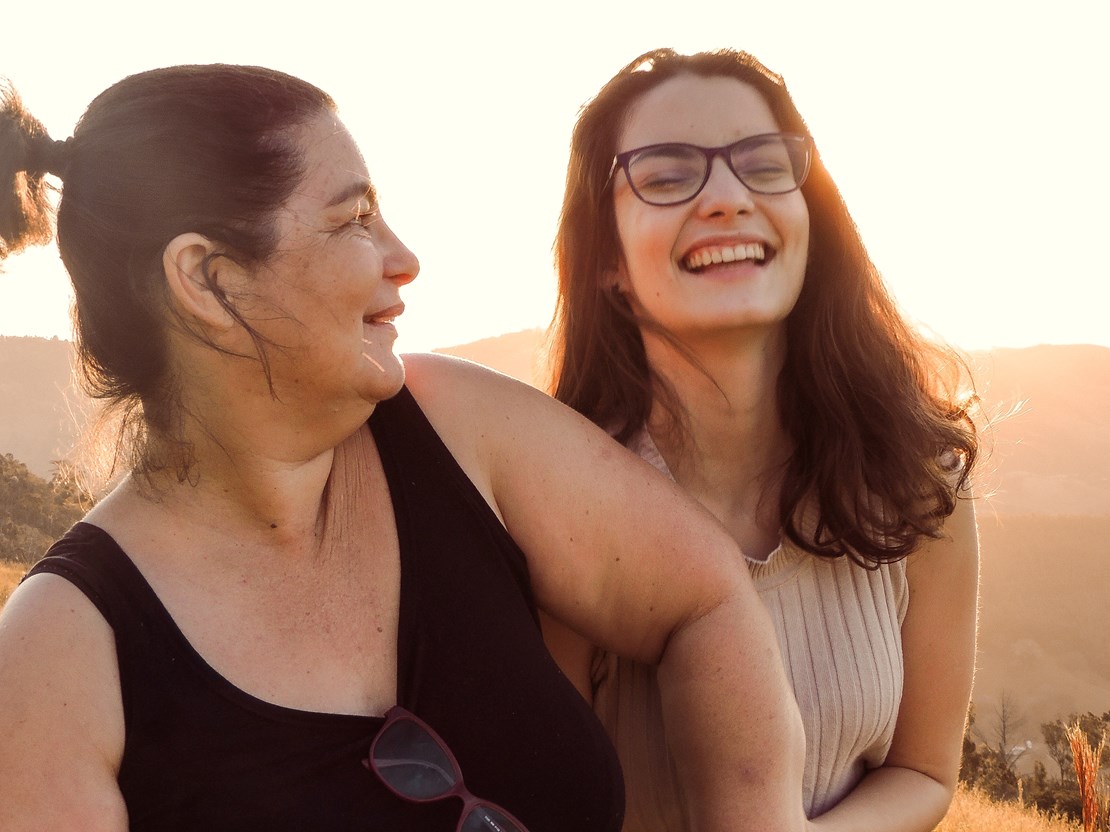 "Georgia was coming home for uni break so I drove to the airport to pick her up. As she came into view, I suddenly felt like pinching myself--my daughter is about to earn her degree! I couldn't believe it!"
You could hear the pride and relief in Debbie's voice--two unmistakeable emotions many parents feel when they reminisce on how far their child has gone. But Debbie also recalls how her daughter's journey towards adulthood has had a huge impact on those who walked alongside her.
Georgia has Aspergers and back then, people and communities were only starting to come to terms with this hidden disability. Debbie shares that as a child, Georgia's responses always seemed magnified--moods were highly changeable, outbursts lasted longer and regulating her emotions was harder. She also remembers the judgmental stares at parks when Georgia couldn't control her feelings, how they struggled to connect with their daughter and their strong desire to make life better than what it was.
That's when we joined Debbie and Georgia on their journey. We support people with disabilities below 65 years and this includes those with Autism Spectrum Disorder like Aspergers. Because Georgia has high needs, she is supported by one of our connector case managers. Debbie shared with her case manager how their everyday life unfolds and how Georgia's Aspergers impacts their quality of life. "I just wanted to understand her and to know what supports are available for us," Debbie says. 
We talked to Debbie about the different kinds of disability supports and services available to them based on the goals they wanted to achieve for her daughter and family. Carer support funding resonated with Debbie the most because it would enable her to access services that could support Georgia's development.
"I've used the funding for activities like riding for the disabled, swimming, dancing and specialised Aspergers counselling. They have made a world of a difference. Counselling was especially vital in making me understand why Georgia behaves and thinks the way she does. I was getting to know my daughter better. And it felt like life was getting a little better year on year."
Fast forward to when Georgia was 17 and she made an unthinkable decision-- she was going to uni. But she chose a uni outside Auckland where she had no support network. Uni life is hard for many young people, as it was for Georgia.
"There were so many times I wanted to just leave and go back home to my parents. In fact I was ready to call it quits after the COVID-19 lockdowns last year. It just felt so great to be back home and not to have to deal with the pressures of uni."
Incidentally, carer support flexibility was introduced last year due to COVID-19, which meant they could continue using their funding for specialised Aspergers counselling. "Aspergers counselling is great for me and the professional I'm seeing is also great with me. I don't know what I would do without her. She explains things to me in a way that's easy for me to understand."
Georgia has managed to stay engaged in learning and continues to use strategies from counselling when she feels overwhelmed. She spent most of 2020 learning online from home and is continuing her degree. Debbie thinks she would not be tracking along well without the flexibility of carer support.
"We want supports that help us move forward and to have choice on how to use our funding," says Debbie. "If there's no flexibility, then we would just feel stuck. It's really important for families to dictate what's best for them and lead based on their experience."
If you or someone you know or love have Autism Spectrum Disorder, we can connect you to supports and services. Request for a needs assessment online now.
For more information of the types of disability supports available, visit our info hub.
ENDS
Published 7 July 2021